Cycling
meets SalzburgerLand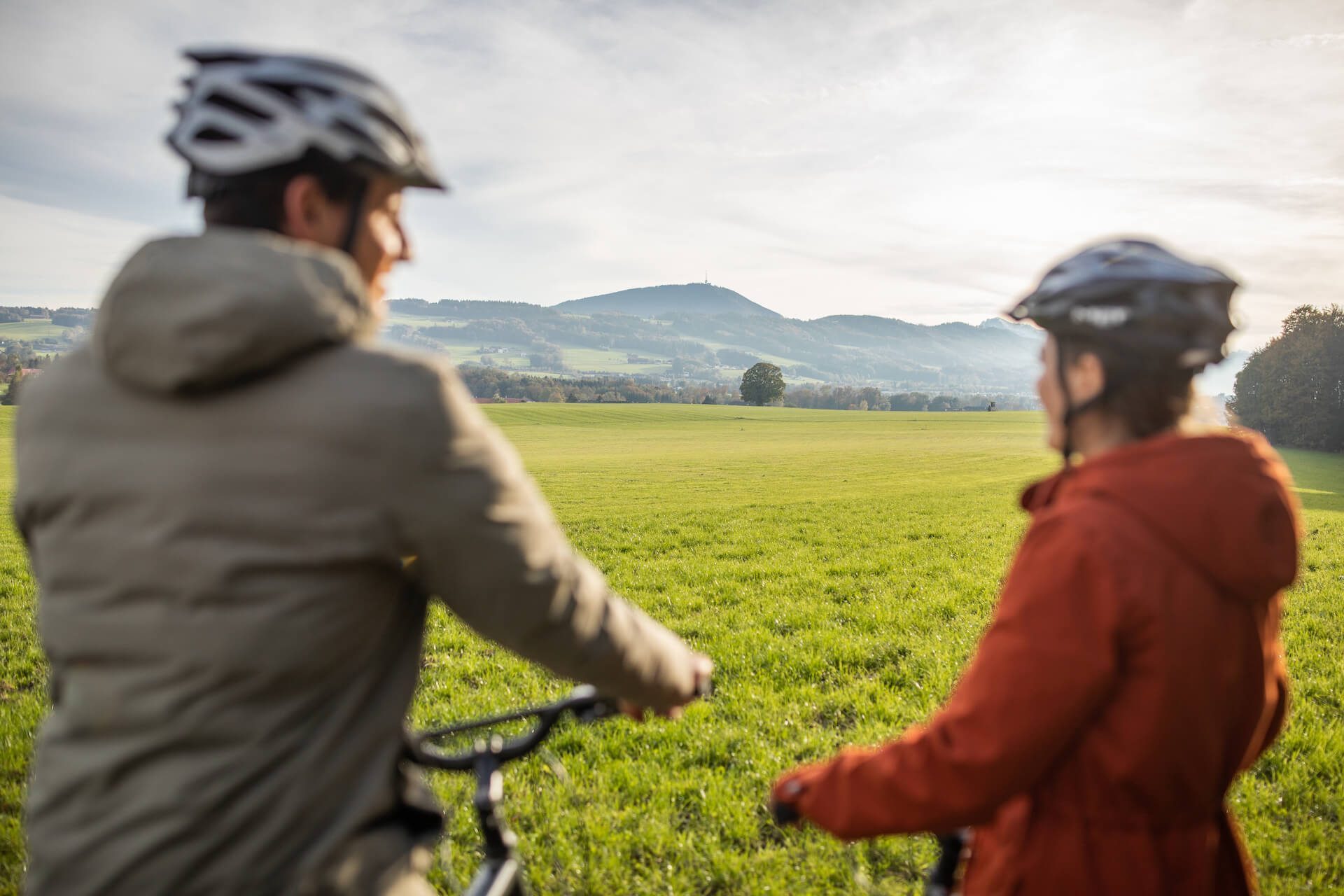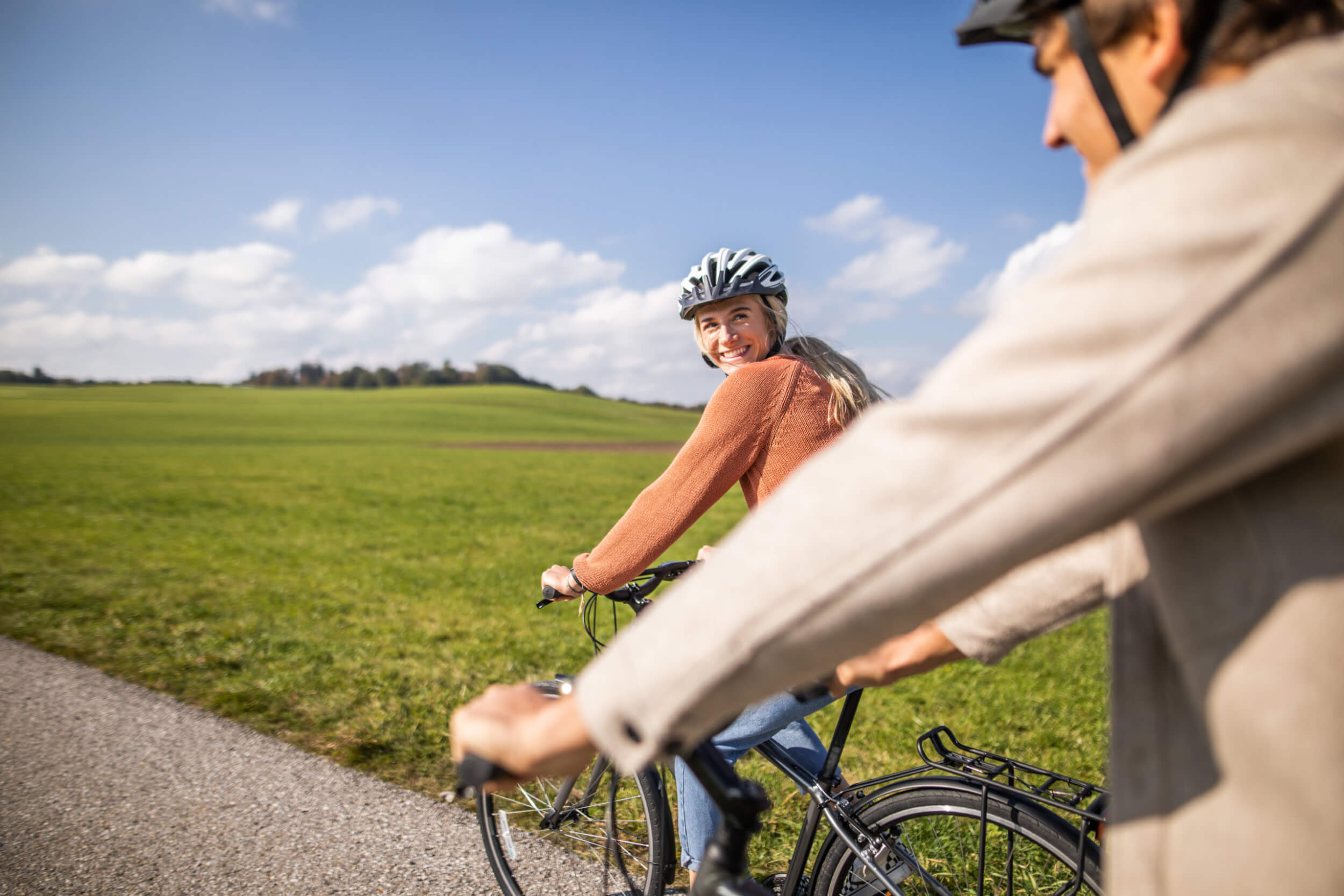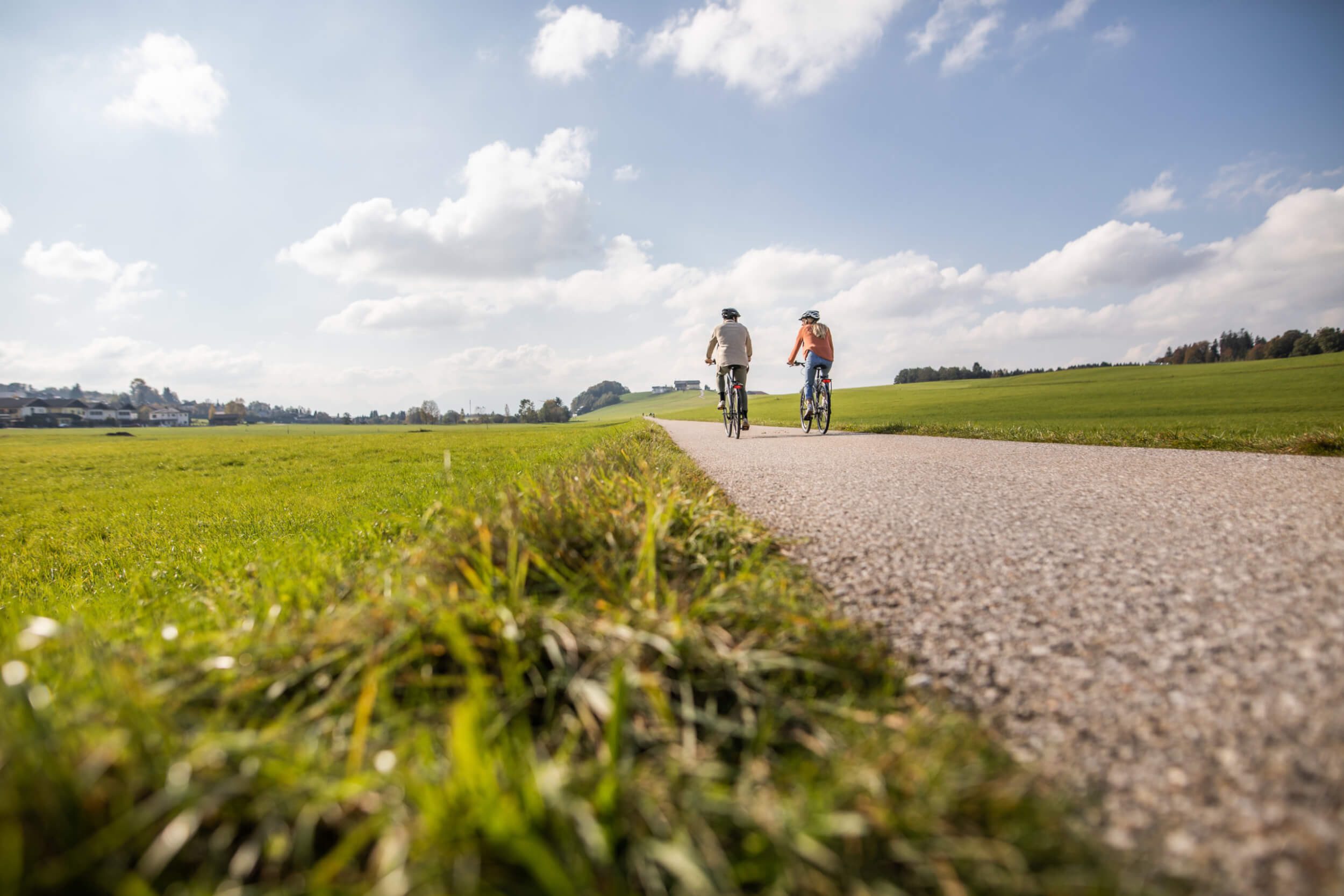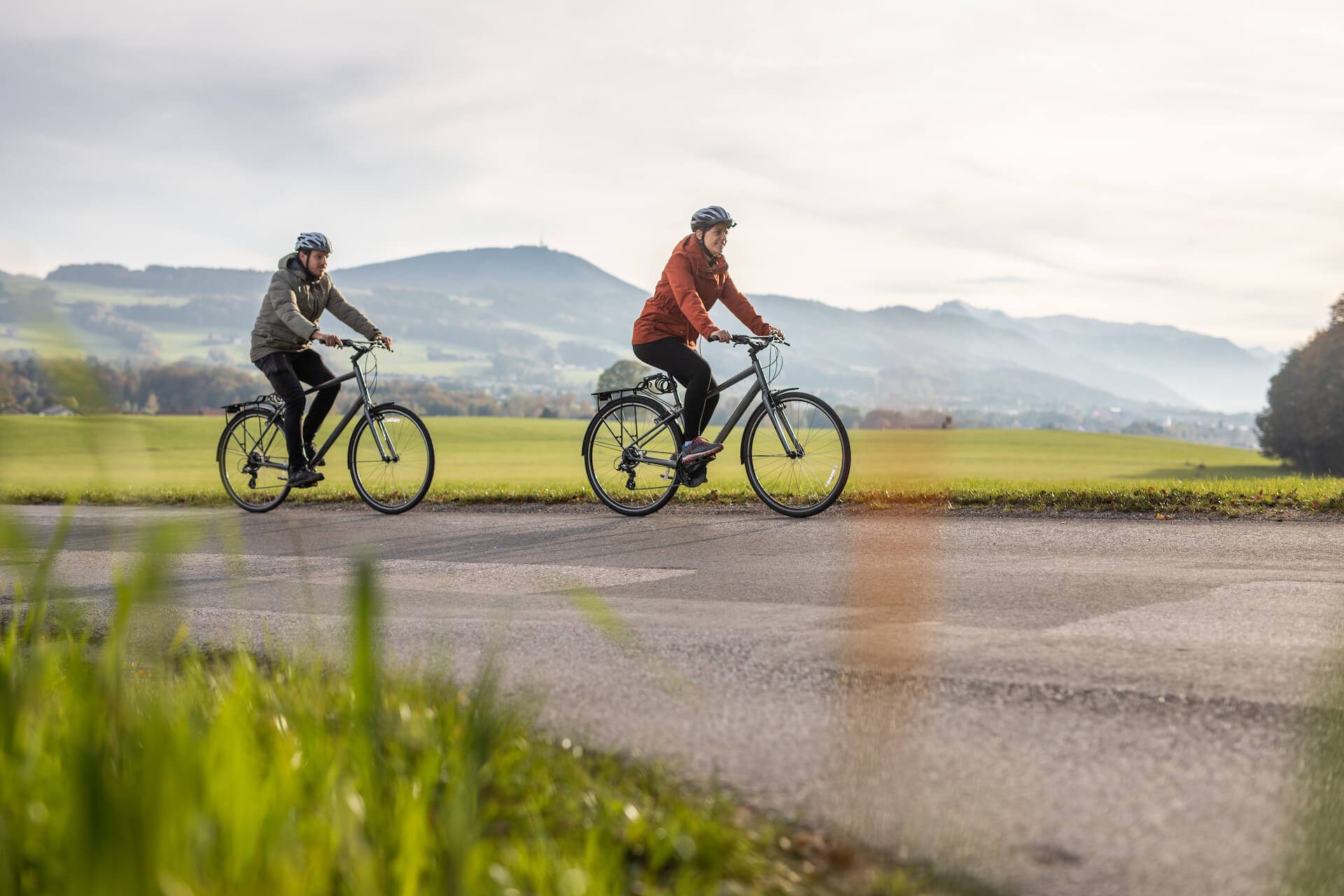 © SalzburgerLand Tourismus
Bike holidays in and around Eugendorf
A quick look at the bike map will show you the many different options you have available to you in and around Eugendorf: Radiating out in every direction, bike paths lead you through the beautiful alpine foothills. The perfect time, in other words, to hop onto the saddle and pedal off into the distance.
Biking in the midst of nature
Whether a quick ride to the nearest lake, cycling into the city of Salzburg, or a tour that fills the whole day: SalzburgerLand has so much to offer and, if you set out on two wheels, you have a lot to look forward to.
Flat Tours
Perfect for hobby cyclists and families with children. Even though you will have to pedal up the occasional hill here in Eugendorf, everything is within reason and there's nothing too steep.
Out into the Salzkammergut
The Salzkammergut region, home to some of the most beautiful landscapes in Austria, is just a few kilometers away. Thanks to the many lakes and mountains, you can look forward to tours of moderate difficulty that are filled with variety.
Mountains as far as the eye can see
After a short ride, you will reach the mountains of SalzburgerLand. Hardcore bikers will set out from Eugendorf, though if you would like a bit of a jumpstart, you can always take the shuttle. Once there, you will quickly accumulate vertical gains and more scenic lookout points than you could possibly imagine. If you prefer a more leisurely experience, an e-bike is always an option.
Bicycle tours close to Eugendorf
The wide range of tour choices close to Eugendorf is bound to make bike fans happy. Explore the many opportunities available to you and get ready for your next bike tour. Leaf through our catalogue of tours and look forward to your active outdoor holiday. Below you will find suggestions for bike tours close to Salzburg.
Our Recommendations: