Sightseeing
meets Eugendorf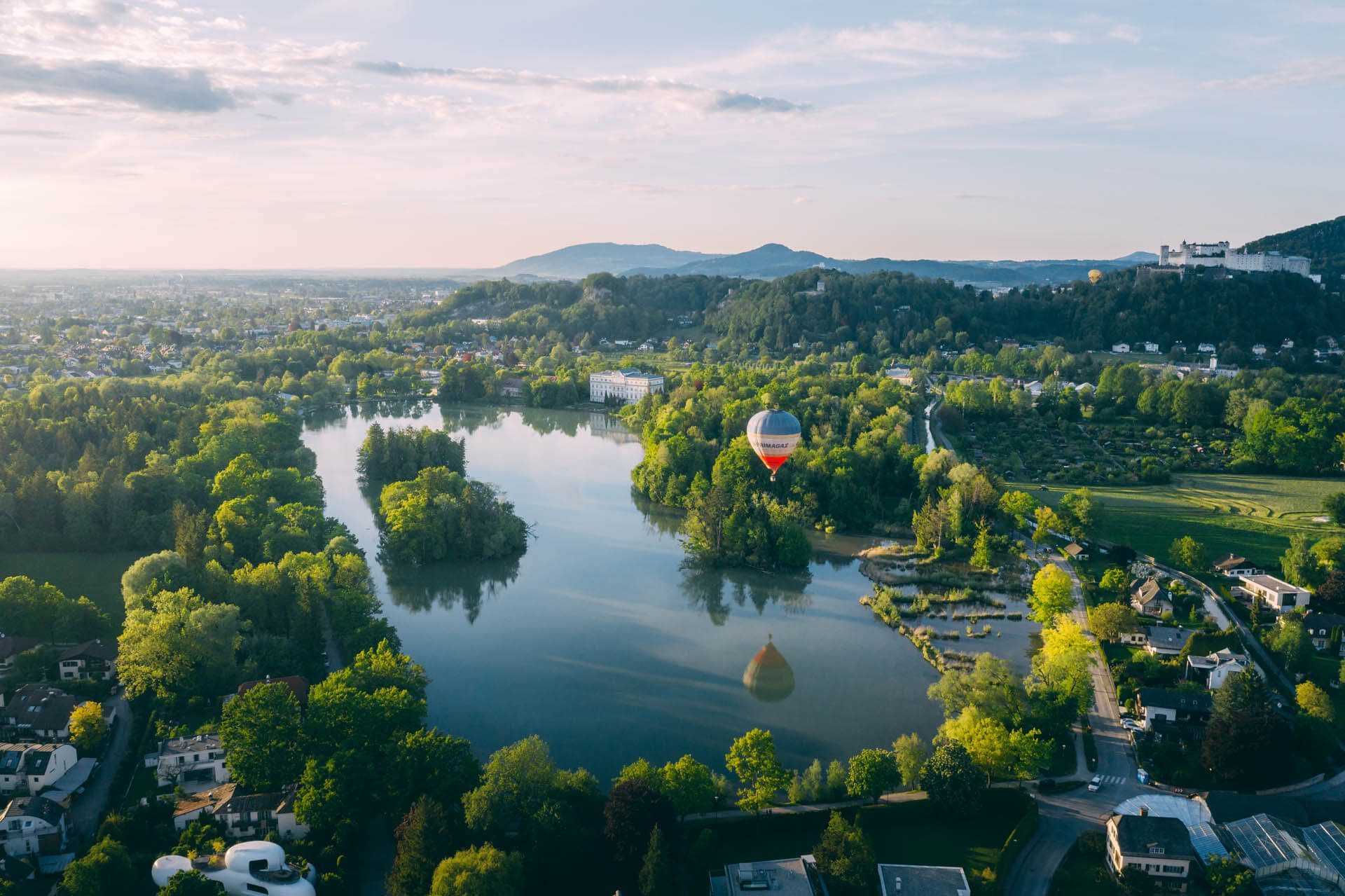 Discover the Salzkammergut
Glistening Fuschlsee, the magnificent basilica in Mondsee or the mighty Schafberg – these are just three of the many beautiful places which the Salzkammergut has to offer. From Salzburg, you can reach all of these highlights, along with an array of many others in the Salzkammergut, using a single bus line. Precisely how, we explain to you concisely below:
The company "Salzburg Sightseeing Tours", which has been offering Salzburg tourists its highly popular "Hop On – Hop Off" bus service for many years, has now expanded its "Hop On – Hop Off" routes to include the Salzkammergut.
Hop On – Hop Off in the Salzkammergut
The "Green Line" – also known as "Hop On – Hop Off, Lakes & Mountains" – successfully operates between Salzburg and the Salzkammergut. Which gives guests and locals alike a convenient, uncomplicated way to experience the countryside and history of this magical part of the world.
16 different stops invite passengers to discover the special highlights throughout the region. Likewise a popular element of the tours: informative audio commentaries played through headsets during the journey. These descriptions are currently available in 13 different languages. Furthermore, you have the option of getting off at any of the stops and continuing your journey on a later bus. Without having to buy a second ticket.
The "Green Line" tour runs from Salzburg City (Mirabellplatz) via Koppl, Hof and Fuschl am See to St. Gilgen. From there, it continues via St. Lorenz, Mondsee, Thalgau and Eugendorf back to Salzburg. Yet another absolute highlight is the "Red Line", leading from St. Gilgen via Abersee and Strobl to St. Wolfgang am Wolfgangsee.
The Salzburg Sightseeing Tours "Green" and "Red Line" services operate from the beginning of April until 26 October, also giving locals a marvelous way to experience the paradise that is the Salzkammergut from a guest's-eye perspective.
Hop On – Hop Off comes to Eugendorf
An added enticement for our Eugendorf guests: On the way back, the bus also makes a stop in Eugendorf! Sounds good, right?
The stop in Eugendorf is close to McDonald's, at the "Eugendorf Strass" bus stop. The first bus departs Eugendorf daily at 10 AM, while the last bus from Mondsee and Thalgau arrives in Eugendorf at about 6:30 PM.
Salzburg Sightseeing Tours
Mirabellplatz 2
5020 Salzburg
Phone: +43 662 88 16 16
E-Mail: info@salzburg-sightseeingtours.at