Eugendorf
meets animals lovers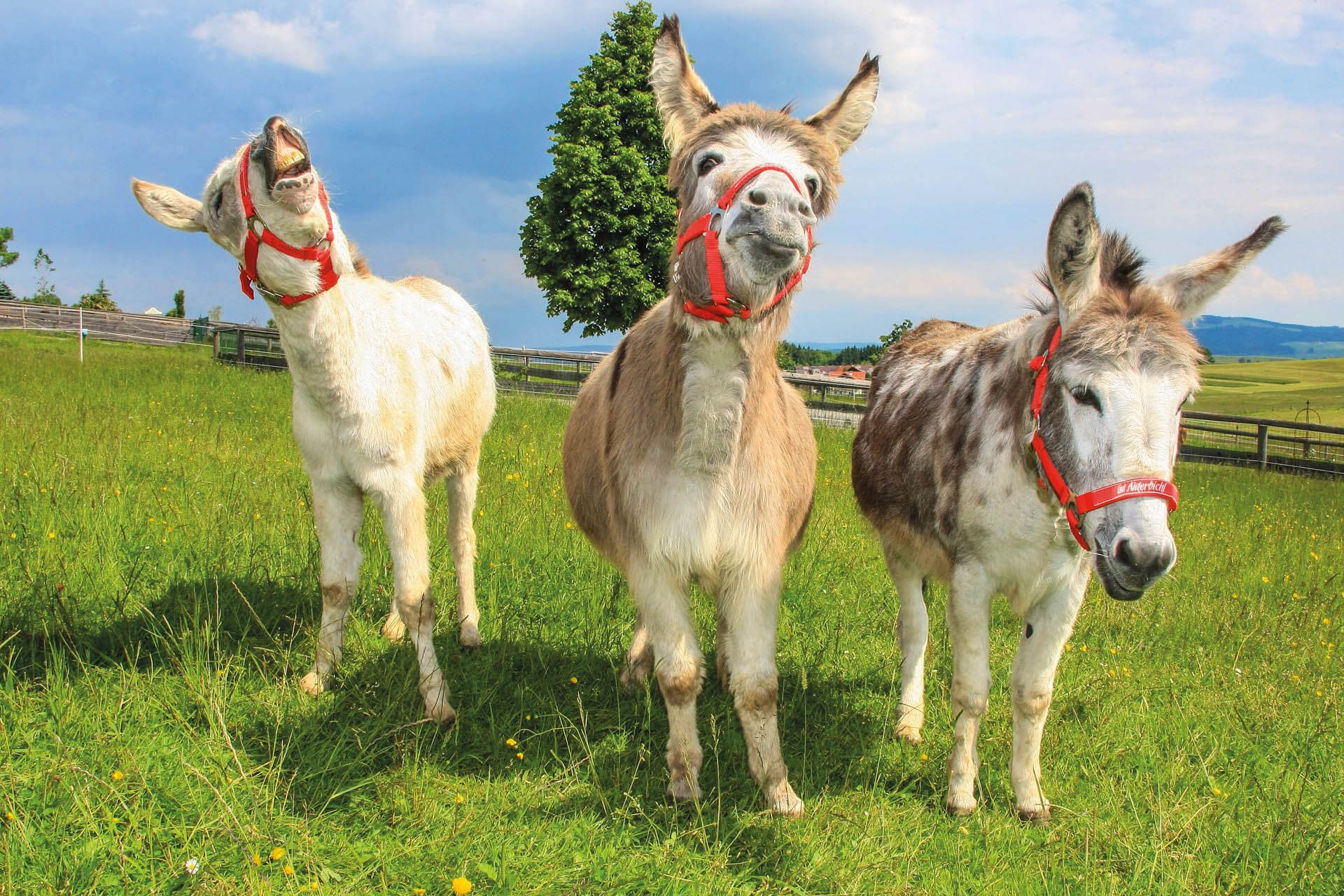 Gut Aiderbichl
A visit to Gut Aiderbichl is guaranteed to warm the hearts of animal lovers one and all: Gut Aiderbichl is a vital institution for the welfare of animals, located between Eugendorf and Henndorf, while at the same time a beautiful excursion destination for humans. Wonderful hours in summertime spent out in the fields and paddocks, perhaps including a Gut Aiderbichl picnic basket, or sitting in the outdoor restaurant. Every bit as memorable as the magical Gut Aiderbichl Christmas Market. At Easter, too, as the first flowers come into bloom and many animals, after overwintering in the barn, are allowed outside again, they hold an authentic and quite enchanting Easter Market true to the spirit of this spring holiday.
Gut Aiderbichl provides a new, safe home for animals that would otherwise have perished. Big, spacious green areas and species-appropriate shelters make this place a paradise on Earth for these creatures.
You can visit over 30 different animal species and over 1000 animals in total at Gut Aiderbichl in Henndorf. During a captivating excursion to this place of immense emotional power in Henndorf, you will also learn a lot about the animals and their natural habitats. The stress-free life led by the animals is also a source of strength and inspiration for our own daily lives.
In the course of guided tours, video presentations and exhibitions, you will gain additional insights into the animals that live here. Incidentally, your own animal companions are also welcome, of course. For further information, please visit the website of Gut Aiderbichl.
Additional Information
Gut Aiderbichl Henndorf
Berg 20
5302 Henndorf am Wallersee
Phone: +43 662 62 53 95
E-Mail: info@gut-aiderbichl.com