Wanderlust
meets SalzburgerLand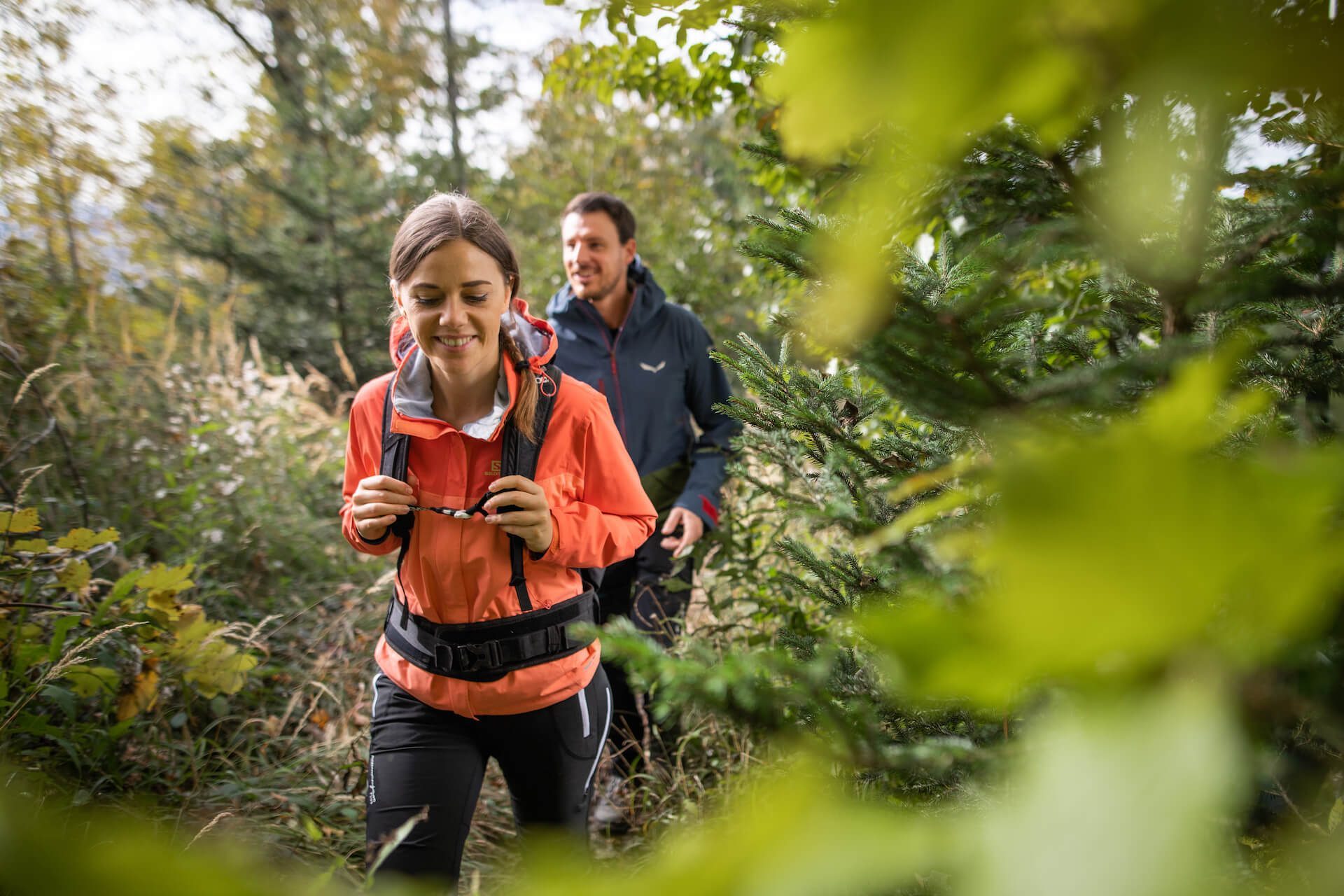 Hiking Holidays in Eugendorf
Fragrant meadows, shady forests and gurgling streams – these are likely the images you have in mind when you dwell on the topic of hiking. SalzburgerLand and the Salzkammergut offer a wealth of attractive hiking trails, with Eugendorf in the midst of them all! You are just a few kilometers from the Salzkammergut. Via the autobahn, you are also within quick, easy reach of neighboring Bavaria as well as the interior mountain regions of Salzburg, a true hiking paradise. And then, of course, there are the delightful hiking paths in and around Eugendorf itself.
Hiking – balsam for the soul
Return to nature, return to your self. That might well be the motto for every hiker. Hiking has long since become a hugely popular form of outdoor recreation for all ages. After only a few minutes, you begin to cast off the stresses of daily life. All you need are hiking boots along with a rucksack to carry a hearty snack and a refreshing drink, and away you go!
Hiking in and around Eugendorf
Awaiting you in the vicinity of Eugendorf are countless rewarding hiking paths, many of which are suitable for prams, many with "refreshing" attractions along the way, in the form of lakes and charming streams.
Discover our touring tips for glorious hikes close to Eugendorf. Whether around one of the glistening Salzkammergut lakes, amid alpine pastures or across one of Salzburg's city mountains, you will absolutely fall in love with these magical hiking routes, which are also in such close proximity to the cultural attractions of the city of Mozart.
Crossing alpine pastures safely
The alpine pastures of SalzburgerLand do not merely represent pure nature and a wonderful experience for all, they are also important agricultural spaces for our hill farmers. They maintain this beautiful natural setting with boundless love and dedication, while the cattle grazing up there during the summer months represent a centuries-old tradition. So that it stays this way and the alpine pastures of SalzburgerLand can continue to be enjoyed by all visitors, there are just a few rules that you, as a hiker, need to obey.
During or after your hike, be sure to treat yourself to a well-earned break for refreshments. Be that at one of the restaurants and inns along the way, or back at your accommodations. We look forward to receiving your no-obligation booking enquiry and to seeing you here!